While there has been much talk about XPages silently the already-promised-for-R7 HTTP compression arrived.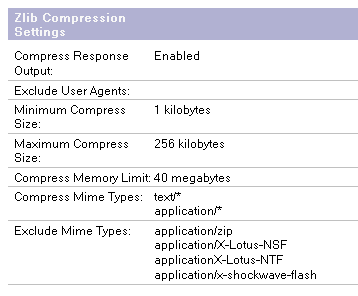 If you have CPU resources left (and current computers have a lot of that) you can improve overall site performance significantly especially for visitors with limited bandwidth.. HTTP compression basically sends all HTML data (and more) zipped to the client that, if the browser supports it, will deflate the data on-the-fly.
From my experience HTTP compression can help reduce initial load times significantly.
Basically the browser itself sends to the webserver the formats it is able to handle and the server responds accordingly. Of course this will also work for javascript and css.
Very nice.
Update:
I have disabled the feature for now because the HTTP task is having problems at the moment.