I know the product has been
put EOL
(at least a bit) but I still have demand for replacing FileServer systems with something that works.
I have never been a big fan of Domino.doc but with the DB/2 option available with D8 I decided to look at Domino.doc again (that is now Lotus Domino Document Manager).
What I saw was somewhat disappointing. There is a
Flash Demo
available at ibm.com but it looks quite outdated.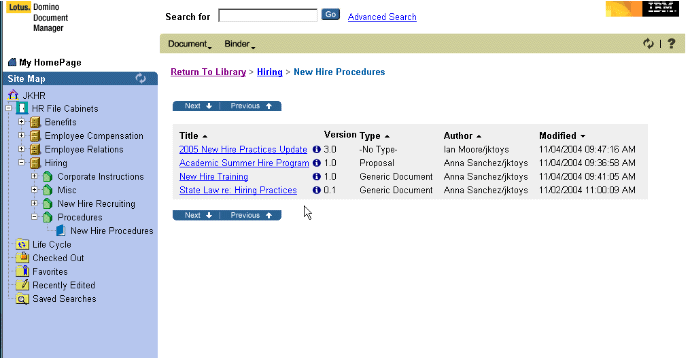 Even Open Source solutions like the popular
Alfresco
have a more modern look (and a Windows Explorer integration using CIFS)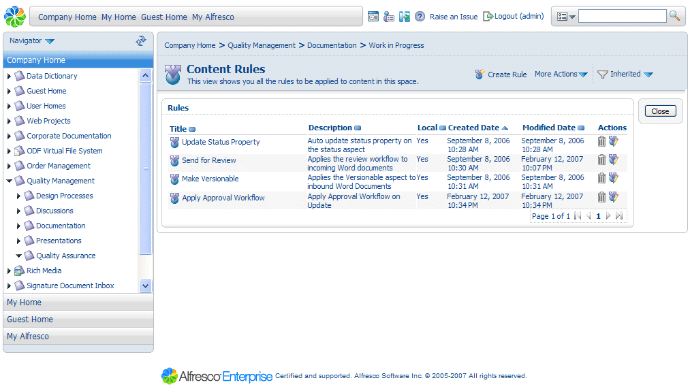 Some functionality is also available within
IBM Lotus Quickr
. Quickr has a better look and some interesting functionality.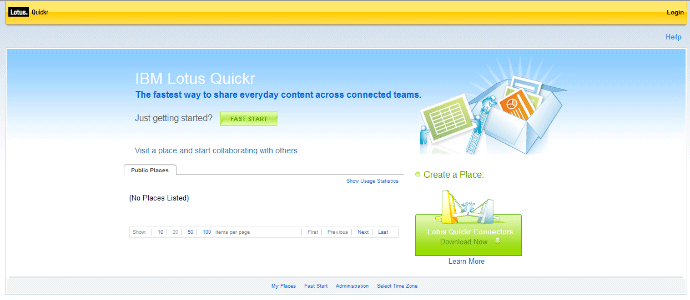 Quickr can be a good investment if you are a Domino shop with little development resources but it is still using a blackbox approach and does not have an equivalent Notes client interface.
The updated UI looks nice but if you have a corporate identity standard be prepared that it will take more than changing one or two css files. While you can use Quickplace on the Extranet its bandwidth requirements and overall performance is optimized for 100 MBit usage. The page of the Quickr screenshot counts 4612 lines within Firefox, has 455 html errors and 20 warning messages and hundreds of lines filled with javascript code. The developers behind the Quickr project have all my respect because this stuff is artwork.
I still think that the Domino Network Filestore (
DNFS
) introduced in R5 and silently removed later was a good idea that deserves a successor . Especially if the Domino document libraries get the long awaited facelift with R8.5.